St. Andrew's By-the-Sea Episcopal Church has been a beacon in Destin since 1928 with a legacy of engaging worship and community service. St. Andrew's By-the-Sea is part of The Episcopal Church, which consists of over 6000 Episcopal churches in the United States and 17 other nations. The Episcopal Church traces its history to the time of Christ continuing "in the teaching and fellowship of Jesus's apostles" and carrying out "Christ's mission to restore all people to unity with God and each other in Christ." The Episcopal Church is part of the worldwide Anglican Communion, which is one of the world's largest Christian communities with more than 85 million members in 44 regional and national member churches in more than 165 countries. The Presiding Bishop of the Episcopal Church is Michael Curry, well-known for profound and eloquent preaching and invitation to preach at the royal wedding of Prince Harry and Meghan Markle.
More than anything else we are identified as Episcopalians by how we worship and, in particular, by our embrace and use of the Book of Common Prayer, which prescribes and informs our worship services. The Book of Common Prayer, which we often call the "BCP," is derived from Scripture (the Bible), our rich tradition, reaching back to the time of Christ and his apostles, and the need to maintain its resonance with current times. We call our form of worship "liturgy," which means "work of the people." Thus, our worship is designed to engage everyone in the "work" of the service. Whereas a priest presides at the service and may be assisted by other ministers, everyone present is fully a part of the community in worship. Thus, we gather not as spectators, but as members of a community engaged and bound together in prayer, reflection, and worship.
St. Andrew's By-the-Sea also understands that the work of the Church extends into the community and the world. The primary elements of our service to the community currently are our Blue Door Ministry and our Bike Shop Ministry. The Blue Door provides hot lunches and sack lunches, a clothes closet and food pantry, local bus passes, hot shower and laundry services, and assistance with access to other sources of aid on the local, state, and federal levels. The Bike Shop gives bikes free of charge to anyone in need, including children. Bikes are contributed not only by individuals in the community and also by beach bike rental companies as they replace their fleets. In addition, the Bike Shop repairs and services hundreds of bikes a year.
Our Rectors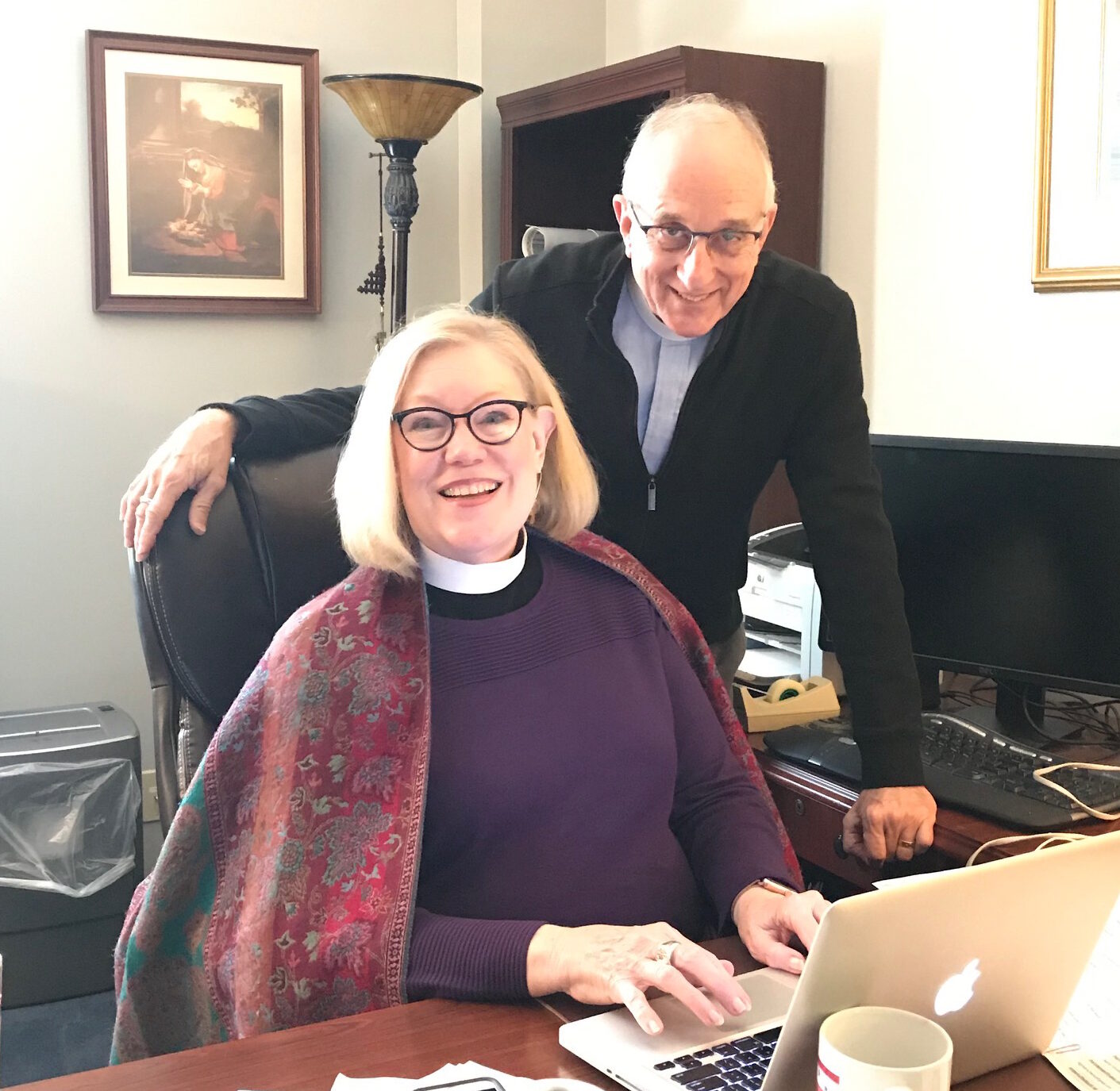 STAFF
Karen Lowe, Parish Administrator/Clerk for the Vestry
850.650.273 [email protected]
Don Hutchison, Organist / Choir Directo
VESTRY
Class of 2022 Judy King
Class of 2023 Kathy McGee, Barbara Nelson, Treasurer, and Palma Jorgensen, Senior Warden
Vestry Class of 2024 Ron Marro, Junior Warden